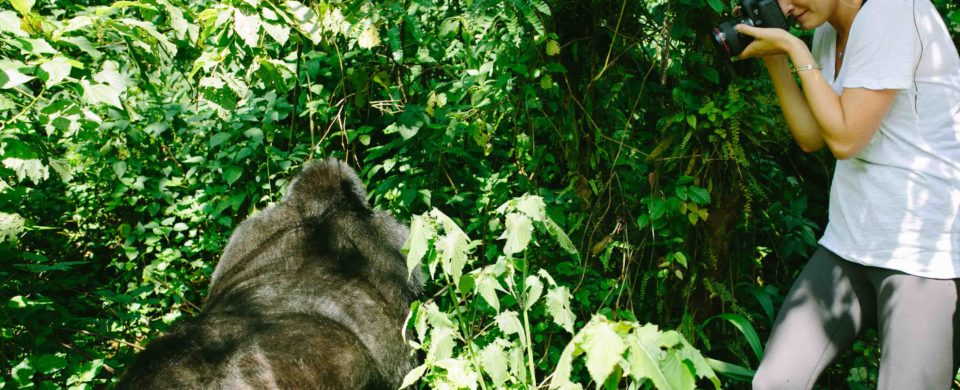 Mountain gorilla is the most fascinating and memorable activities done on earth, however there regarded as endangered due to their small population and according to last population census on mountain gorillas their about 980 mountain gorillas (Gorilla gorilla beringei) left in the world that can be tracked safely in their natural habitat and all are found in the small area of East Africa across the border of Uganda, Rwanda and democratic republic of Congo (Zaire). In many centuries gorillas were considered fearful and aggressive however different primatologists like Oscar Von Beringe, in 1902; in 1925 Carl Akeley decided something must be done to preserve the population of these splendid creatures due to inhuman activities which were carried on them like hunting them done for trade meat and medicine.
He persuaded the Belgian government to create Africa's first protected area, Albert national park now (virunga national park). The work of George Schaller in 1959 and later by Diane Fossy in 1967 who tried their best to habituate these species to human standards and their results created a good relationship between human and gorillas and they (gorillas), and many travelers whole over the world leave their beautiful offices and homes to come and spend at least 1-2 days in the wild with gorillas since they are fabulous fan to watch. Mountain gorillas is the major tourist attractions in Rwanda, Uganda and the democratic republic of Congo and these government have earned a lot of revenue due to very tourists who come in to watch these species in a close eye. Thanks should go to those primatologists for the work done
Gorilla tourism
After realizing that gorillas attract many tourism from whole over the world they are being promoted year in and out. In Congo gorilla tracking become popular in the 1960s and in Rwanda gorilla tourism was promoted in 1978 and by 1980s gorilla was a major source of revenue to the government of Rwanda and gorilla become a symbol of national pride. Due to political instabilities that mounted the two countries that's Rwanda and the democratic republic of Congo in the 1990s and in the process of these instabilities many gorillas where killed and other where hunted down for meat and medicine and during that time Uganda become the leading popular country for encountering mountain gorillas, However the international gorilla conservation programme (IGCP) and the Dian Fossy
Gorilla foundation (DFGF) have tried to promote sustainable agricultural and tourism practices and encourage the active participation of local communities in conservation and this has played a large part in ensuring the gorilla survival during unstable times. However by the time of writing there is peace and stability in the countries of Rwanda and Uganda and gorillas can be tracked safely at any time depending on the travelers in interest and time availability.
Gorilla tracking in Rwanda, Uganda and the Democratic republic of Congo requires a gorilla permit in order to be considered among the 8 members allowed per group to track gorillas. In Rwanda gorilla permits cost at a fee of USD750 per person per tracking and permits are issued at the Rwanda Tourism Board offices (ORTPN) in Kigali or Ruhengeri (near the PNV).
You can call (250) 576514 or 573396 or email at reservation@rwandatourism.com. In Uganda permits are at a fee of 600 USD per person per tracking permit in high season and in low seasons they are at a fee of 350 USD during the months March – May and October – November. Permits are obtained from the Uganda Wildlife Authority (UWA) headquarters in Kampala in both Bwindi impenetrable national park and in Mhahinga gorilla forest National Park. In the democratic republic of Congo permits are at a fee of USD 400. When booking you gorilla permit it's better to book with your tour company since they have clear access to these permits than doing it on your own. Permits are always at a very high demand they are issued at first come first served basis the earlier the better, and it always advised to book at least 3-4 months prior to your safari in order to avoid disappointments.
Gorilla tracking begins very early in the morning after reporting at the park headquarters to receive a short briefing about the dos and don'ts while with gorillas and you are only allowed to stay with them for only one hour observing their behaviors as we'll as taking photos. Gorilla tracking is a major highlight to very travelers to Rwanda and in Uganda and in order to let the local communities save these species a fee is left to the local communities around the volcanoes national park Bwindi and Mgahinga